Take a break from daily life to nurture and energise yourself with Seasons of Wellbeing, a one-day retreat at the Good Life Hub, Berkshire.
About this event
SEASONS OF WELLBEING
If you are ready to step back and go on an inner journey then this one-day retreat is just for you.
Danielle and Pushan will be guiding you through a day of inner discovery, focused on lifting your spirits so that you feel fresh and emboldened to take the next steps in your life.
On the day there will be:
💮 Energy clearing
💮 Heart Opening Meditation
💮 Uplifting Qi Gong and Dao Yin (no previous experience needed)
💮 Invigorating Essential Oils
💮 Chakra Balancing
💮 Immersive Sound Bath
RELEASE AND REJUVENATE
The seasons provide us with a constant natural rhythm. These one-day retreats are about reconnecting with the rhythms of nature, developing a deeper awareness of your own cycles, and working in harmony with them.
Each season embraces us with its energy in a different way. Summer amplifies the powerful solar energy providing us with heat, light, joy, and an abundance of gorgeous bounty in the garden. Summer is a time of laughing together and living well, this is cetainly a season that gives more than it takes!
These are the days we dream of in the depths of winter, and now is the time to recharge our energy, fill up ur hearts and make memories that will see us through when the light inevitably becomes low.
RETREAT OUTLINE
9.45am ~ Arrive
10.00am ~ Welcome + Introductions
10.30am ~ Energy Clearing
11.00am ~ Heart Opening Meditation
11.30am ~ Tea / Reflective Walk / Rest / Connection
12noon ~ Qi Gong + Dao Yin & Essential Oils
1.00pm ~ Woodland Grounding
1.30pm ~ Lunch
2.30pm ~ Chakra Balancing
3.00pm ~ Sound Bath
4.00pm ~ Closing reflections
5.00pm ~ Close
We provide a nourishing vegetarian lunch plus delicious teas and snacks.
Mats, blankets and eye masks are also provided for the Sound Bath and meditations, however comfort is key so please wear warm layers and socks, and bring additional mats and blankets if you want to be extra cosy! We would recommend you also bring your own water bottle.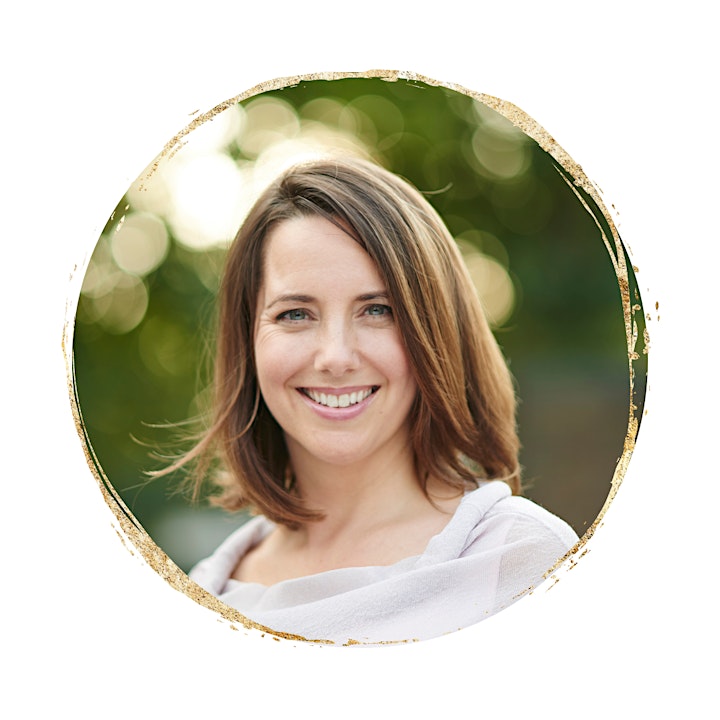 ABOUT DANIELLE
Danielle is the Founder of Pause Global, specialising in retreats and coaching for business leaders. She has a long work history as a successful executive coach, working with top-level executives at companies such as Mars, Accenture and Nike.
She is the author of Pause, Pause Every Day, Sleep Meditations and Morning Meditations (published by Aster at Octopus Publishing Group) which have collectively sold 79,000 copies and have been translated into over 10 languages.
ABOUT PUSHAN
Pushan is a Qi Gong Instructor and Holistic Therapist who supports the UK Pause Retreats.
His focus is on attuning the body and facilitating softening, opening, releasing and relaxing. These are all key to improved blood flow, energy flow, reducing tension and offering both improved calm and improved vitality.
He uses his experience of Qi Gong and Dao Yin (repeated tapping and bouncing) to thoroughly invigorate the body on multiple levels.
PAUSE IN PARTNERSHIP WITH
GOOD LIFE HUB
Situated in an idyllic rural setting, the Good Life Hub is a boutique coworking community providing a space for individuals and businesses to come together, to connect, and to be inspired. Whether it's a place to focus, seeing a friendly face, or help growing your business, you've come to the right place.
HAPPY LARDER CO.
We believe doing business comes with a commitment to social responsibility and a positive impact on people and the planet. Our products are ethically and sustainably sourced from some of the finest tea gardens around the world, and while the quality of our products speaks for itself, what it doesn't tell you is the work we do behind the scenes.
With every product purchased, we contribute to charitable organisations supporting women and children who have experienced domestic violence and human trafficking. We also work with organisations delivering education and economic empowerment programs as a path to prevention and more positive life outcomes. With Happy Larder Co., every cup you drink makes a difference!
HOW TO FIND US
The Good Life Hub is located in Hamsptead Norreys in West Berkshire.
Approximate drive times are:
London: 1 hour 15 mins
Reading 30-40 minutes
Newbury 15-20 minutes
How to find us:
Directions from the B4009, turn into the road between Hampstead Norreys Primary School and the Village Hall. Continue down this road, past the school on your left and the park on your right. Just after the Church on your left the road will curve left and you will enter through a set of gates. Good Life Hub is at the bottom of the driveway on your right, with ample parking on either side of the building.
ACCOMODATION
If you are travelling to the event and wish to book an overnight stay, Manor Farm Courtyard Cottages are situated next to the Good Life Hub. https://www.stayatmanorfarm.co.uk
CANCELLATION POLICY
Tickets are non refundable, however you can book with confidence with our money back guarantee if the event is cancelled due to any government restrictions.
Visit our events page for upcoming events at Good Life Hub.